Founded by Master Crolin Gracie, Gracie Gym follows a martial arts family tradition which began in 1925 by his father Carlos Gracie, and his uncle Hélio Gracie, the founders of Brazilian Jiu-Jitsu (BJJ).
Crolin Gracie is one of Carlos Gracie's youngest sons. Though Brazilian Jiu-Jitsu was a part of Crolin's life since he was a toddler, it wasn't until he moved to Rio de Janeiro that he started getting a structured and regular workout from both his uncle Hélio Gracie and his brother Rolls Gracie at the Gracie Academy.
Lineage:

Mitsuyo Maeda > Carlos Gracie > Crolin Gracie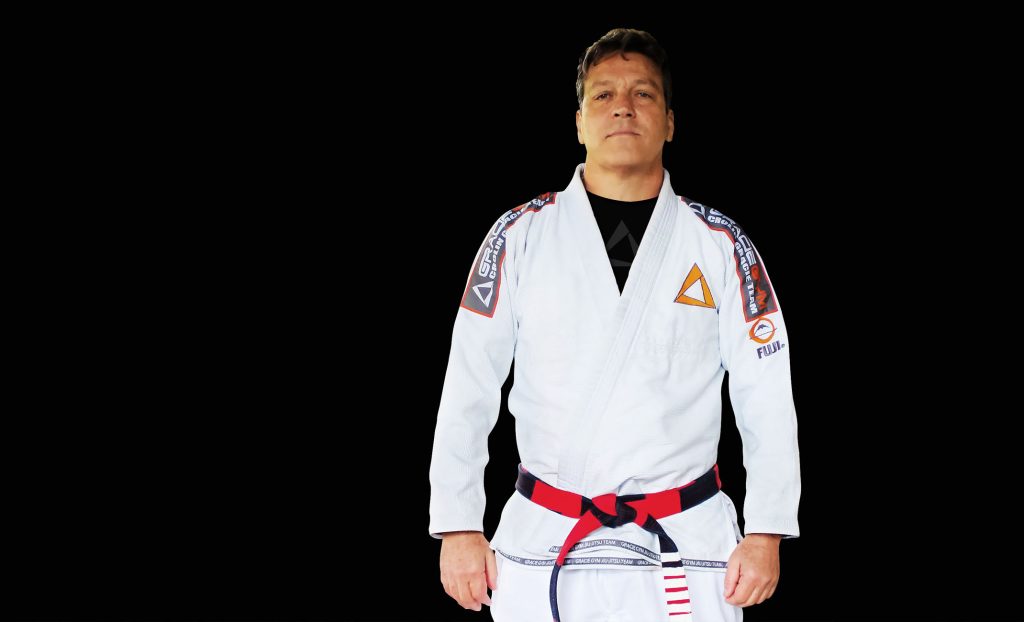 Vinicius Garcia
/
HEAD Instructor
Vinicius Garcia was born on July 6, 1991 in Pires do Rio – state of Goiás, Brazil.
During his formative years Garcia became a fan of mixed martial arts (MMA), growing increasingly fond of the groundwork facet in this sport. His interest in grappling led Vinicius to Jiu-Jitsu at the age of 16 (2008) at which time he joined Ricardo Favorito's class in Pires do Rio.
As a blue belt Vinicius moved to Goiânia (state capital), where he continued his training under the supervision of Rodrigo Castro, one of the highest ranked coaches in Goiás – at the Atrium Jiu Jitsu Academy.
As a brown belt Vinicius started coaching on a regular basis, taking the lead of a few classes at Atrium JJ while also teaching at a few other spaces. His hard work as a coach and his extensive medal tally earned while competing in Brazil's top events led coach Rodrigo Castro to promote Vinicius to black belt on December 9, 2015.
The link between Leandro Lo and Vinicius occurred at the time Leandro visited Goiânia for a workshop. The head coach of New School Brotherhood liked the work being performed by instructor Rodrigo Castro and accepted to be affiliated with the Atrium team. A valuable link for the Goiás and Garcia, who made the most of the training camps at NSB ahead of big events.
He started teaching at Gracie Gym Richardson in February of 2018. He was an athlete and competed in many gi and no-gi tournaments. He is a gifted teacher and has experience training kids and adults at all levels, from beginner to advanced athletes.
Lineage:

Mitsuyo Maeda > Carlos Gracie > Crezio Chaves > Rodrigo Castro > Vinicius Garcia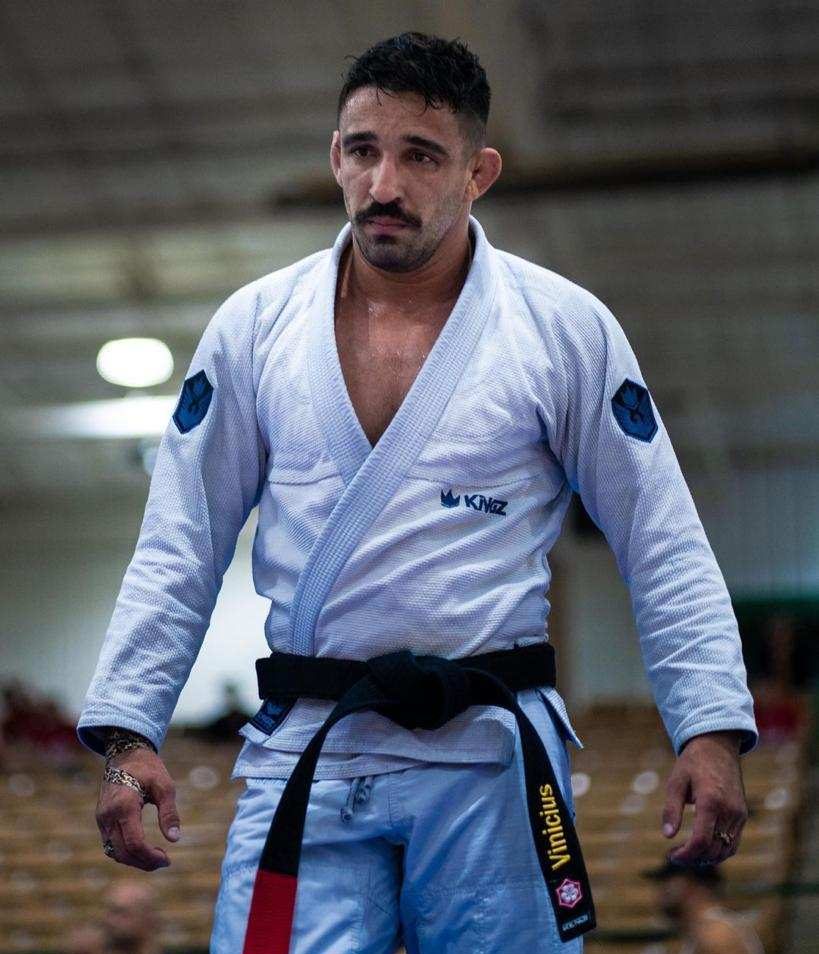 Michael grew up on Munjoy Hill in Portland, Maine. He was an avid fan of boxIng starting in the 1980s with heroes such as Marvin Hagler, Sugar Ray Leonard, Mike Tyson and later on Lennox Lewis and Naseem Hamed. Like most grappling fanatics Michael, was extremely intrigued from the very first time he saw the UFC in the early 90's and saw Royce Gracie, a much smaller opponent, use wrestling technique and submission locks to subdue his larger opponents and high-level strikers.

Michael's love for combat sports ultimately led him to start training Brazilian Jiu-Jitsu starting in 2016. He is an active competitor, but even more so a student and coach in both MMA and grappling competitions. He is known for traveling and wanting to learn from the best in the field. He has spent countless hours in New York and New Jersey learning from Garry Tonon starting in his 2nd year of training. He attributes this, along with training primarily with Black Belts and world class competitors, as the main reason for his old-man abilities and passion for training.

Michael has competed in IBJJF competitions around the nation since he was a white belt. Michael received his black belt in 2021. In addition to his competition and coaching experience, Michael is actively involved in the grappling community in many capacities. He owns a clothing brand, Skilled Violence, which is represented by top sponsored athletes around the world. Additionally, he has created a grappling competition, The Skilled Violence Super Series, which allows athletes around the nation to compete and display their talents in a first-class promotional event that is also on pay-pay-view.

Michael and his wife Heidi split time between Dallas, Texas and Cumberland, Maine. They have one son, Elliott, who has trained Jiu-Jitsu since he was in diapers!
Certifications:

MMA Referee Association of Boxing & Comabtive Sports (2017) Rep – Jerin Valel
MMA Association of Boxing & Comabtive Sports (2017) Rep -Jerin Valel
USA Boxing Level 1 Referee (2017)
USA Boxing Level 1 Judge (2017)
Lineage:

Mitsuyo Maeda > Carlos Gracie > Crezio Chaves > Rodrigo Castro > Vinicius Garcia – Crolin Gracie > Michael Smith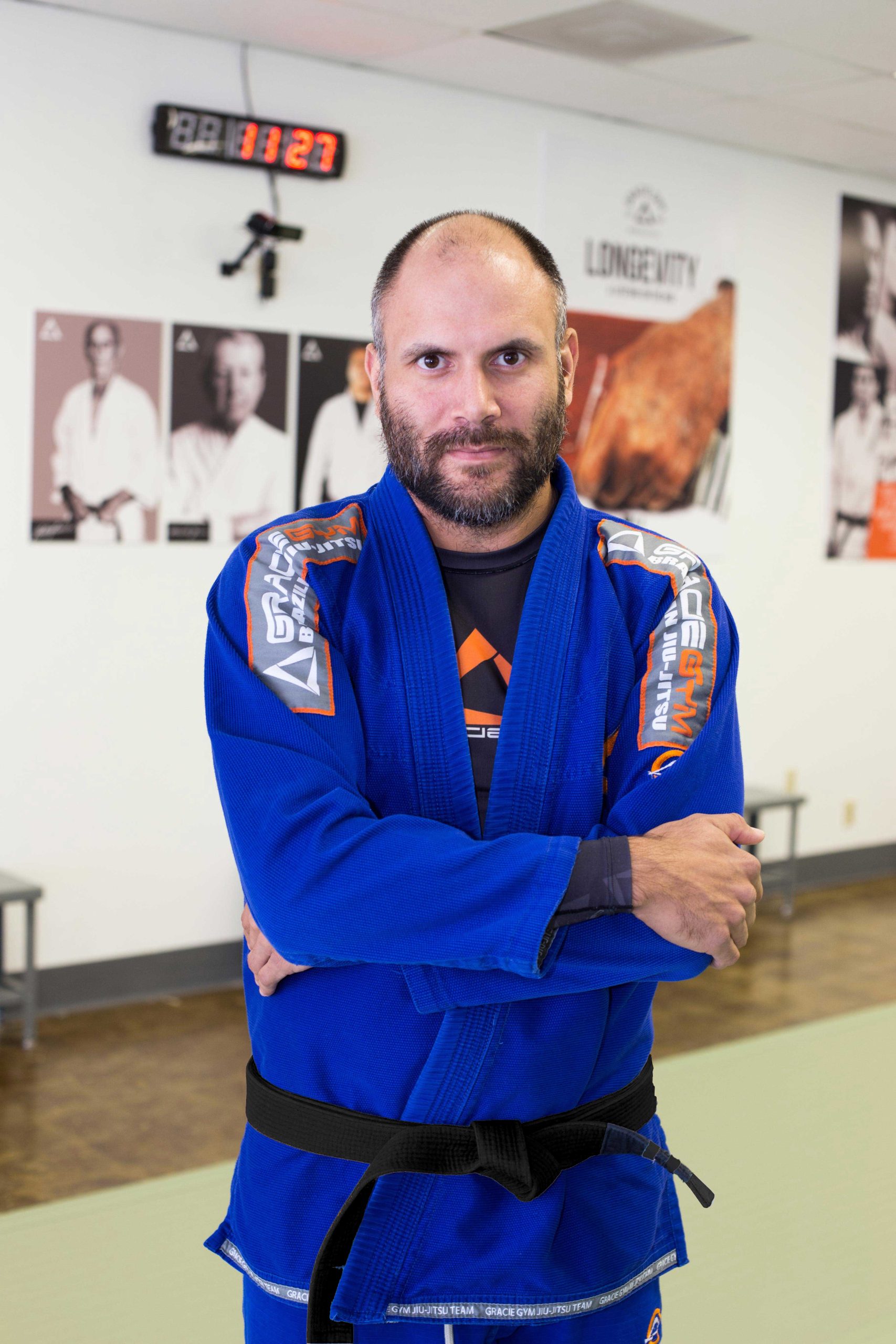 Nayara Morais Cunha
/
Academy Administrator
Nayara was born and raised in Brazil. She received her bachelor's degree in production engineering before moving to the United States in 2018 to pursue her husband's Jiu-Jitsu dreams. Nayara began her journey in martial arts in 2014 and she became passionate about Brazilian Jiu-Jitsu in 2016 after she was invited by a friend for a trial class. She currently holds the rank of Purple Belt and continues to train regularly. Nayara loves to compete, but mostly, she loves how Brazilian Jiu-Jitsu helps her release stress and keep her balanced. Nayara is always the first friendly face students meet when first coming to Gracie Gym. She is passionate about helping others navigate their Jiu-Jitsu in a safe, clean, and fun environment